Project Update #6 – Sanding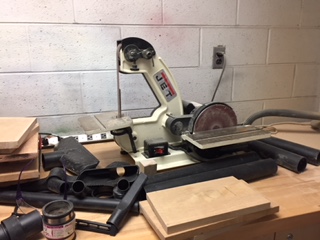 The next step in our project is to sand and file our pieces of wood. After cutting the pieces of wood as precise as possible, we needed to make a smooth and even edge on all of our building materials. The contact paper needs a smooth surface for a better presentation.
Another reason that sanding was mandatory was because the next step is to attach the wood pieces together and make it stand. A big part of keeping the shelf leveled is by making the bottom edges even.