Underwater Marine Drones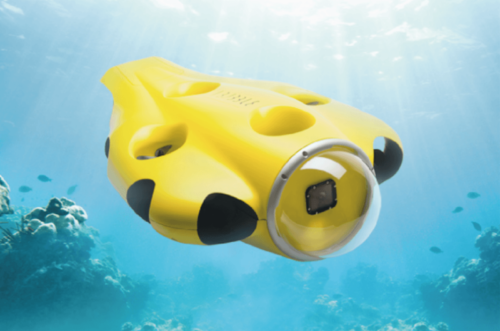 Ever wanted to explore the ocean? OpenROV is a submarine drone used for exploration under the ocean. For many years, there was many researching from underwater ROVs. ROV, meaning remotely operated underwater vehicle, started in Austria as the PUV, which stands for 'Programmed Underwater Vehicle.' OpenROV's developers, Lang and Stackpole, started this idea in their garage. It was no surprise that Cupertino, California is where it all started. After all, it was where most technology innovators started, like Apple. The drone is now sold for $1,499.00 to $2049.00.
https://www.cnn.com/2013/11/06/tech/innovation/underwater-drones/index.html
OpenROV relates to marine engineering because it operates underwater. It is engineered to program underwater and in the ocean. This also related to the world because we do not know everything that happens in aquatic life. OpenROV helps us learn and discover more about the ocean.