Cocotto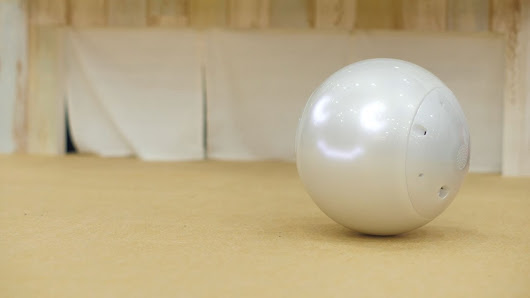 Ever imagine about having a robot as your babysitter? In October 3, Panasonic introduced a robot called Cocotto, it is a robot that acts as a babysitter. It is a sphere-shaped robot that was created to  help kids develop good habits. From that, it can tell kids to go to sleep, play/download songs, and help them with their education. It can make different expressions on the screen. Therefore, it is control by an app in your phone, you can control it by making it move or let it automatically move by itself. It can start simple conversations to help kids that are in Preschool to improve their vocabulary. Lastly, it is designed to be a educational friend for kids.
Links to read more about:
https://www.cnn.com/2017/11/16/asia/cea-tec-on-japan/index.html
https://www.msn.com/en-us/news/other/meet-cocotto-the-rolling-robot-who-can-help-raise-children/vp-AAsX1r4
This is related to engineering because engineers have to plan to create the Cocotto. Therefore, they could encounter problems during the process to design the Cocotto. They have to programmed the Cocotto to do many things like moving, talking, and many more. So, it is build and designed by the ideas from the engineers. Lastly, they have to fix the errors and the mistakes to make it more effective.