Pocket Sized Miny Catapult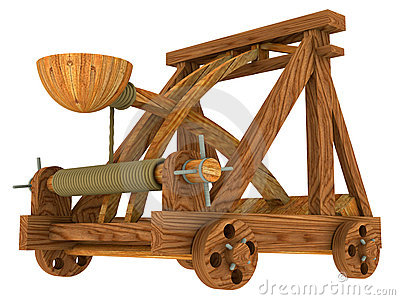 Before you start these are the materials and tools you are gonna need.
Any tiny tin can
Coat hanger
Rubber bands
Any electrical tape
Small piece of cardboard
Measuring Spoon
Paint but is optional
Wire cutters
Hot glue
Scissors
Pliers
The next step is to get your coat hanger and bend it you can use pliers to help you with this step. Next is that your are going to cut your measuring spoons (plastic would be the best choice of spoon). The small spoon should take up about 80% of your tin. The next step is to add strength to the spoon to do this you're going to want to wrap cardboard around the spoon then wrap it in tape a couple times but don't tape the cardboard to the spoon. Now remove the cardboard and then put a rubber band across the tin and start turning it so it won't fire on you. Now put your spoon in your tin in the voila and then your done.
This has to do with engineering because you have to engineer the catapult.