#makingmakeup Post 1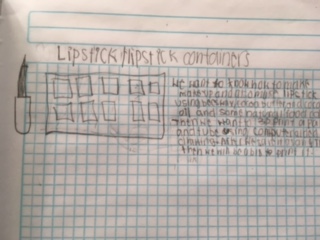 Today we came up with a few ideas like solar powered lights, chargers and making makeup. We decided to go with making makeup. We think their are to many chemicals in makeup so we researched some natural makeup recipes. We decided to make lipstick using coconut oil, shea butter, beeswax, and beetroot powder. We are also going to try and 3D print a palette to put the lipstick in.
This relates to engineering because the first step in the engineering process is to identify the problem. The problem we are addressing is the chemicals put into makeup. We did research into natural recipes for makeup and brainstormed some ideas.