How To Make An Adjustable Continuous Rotation Servo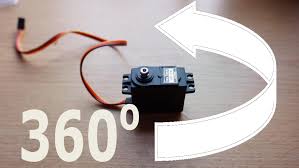 Servo motors are commonly used in robotics. They can turn to a designated spot, unlike DC motors. The only downside is that most servos turn 180 degrees no a full 360 degrees. This modification to your servo can allow your servo to turn a full 360 degrees.
https://makezine.com/projects/simple-hack-to-make-an-adjustable-continuous-rotation-servo/
The video below shows how.
Mechanical engineers and electrical had to work together to make this happen. This relates to engineering because a problem is solved using science and technology.