Paper Airplane launcher that is compatible with…Alexa?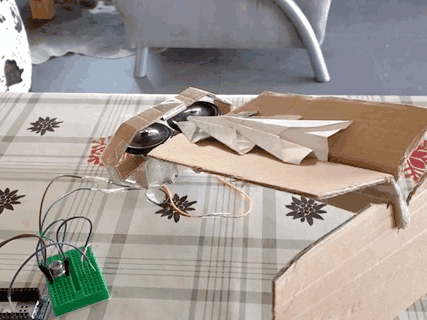 Paper Airplanes had always been a fun toy for children, but how about if you add some new technology to help it? The new technology is… Amazons Alexa. Some people out their found out a way for old technology and new technology to come together to make a fun paper airplane launcher.
What do you need?
How does this relate to engineering?
This relates to engineering because it combines old and new technology to make a fun toy at home.
This is the original link that shows you how to make everything.
https://www.hackster.io/jonathanmv/alexa-launch-a-paper-plane-acf175