The New Samsung Galaxy S9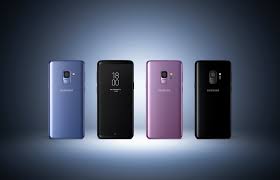 The brand new Samsung Galaxy S9 is out!
The S9 is released on February 25th at the Mobile World Congress held in Barcelona.
It has some new futures, also fixing some issues which were present at the S8, S9's predecessor.
You can tell that Samsung has improved S9's camera by looking at their slogan: The camera, re imagined. The Sasmung Galaxy S9 has a dual-camera system which has an aperture of 1.5. That is a great number and it enables the S9 to take background blurred photos like in the new iPhone X.
The fingerprint sensor's location has also changed. It's now under the camera (it was at the right previously) which makes it easier to reach and unlock your phone.
Other than that, the new S9 isn't much different from the S8
This relates to engineering because phones are made by engineers like electrical engineers and technical engineers.