First Successful Drone Built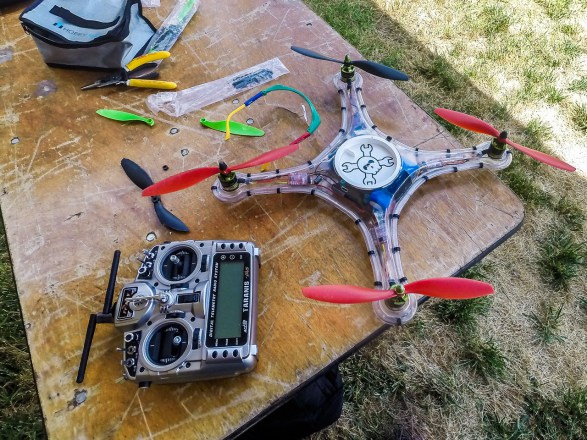 These people have built their first successful drone and entered it into Drone Sports World at Maker Faire 2016. They built it out of alot of parts and it must have taken them lots of time! They rugged 450mm size frames from Game of Drones are a fun foray into a medium size quadcopter. Made from military-grade polymer alloys, these frames are deemed nearly indestructible. It is their first time building and flying a quadcopter. Their plan is simple and sleek made for easy flying.
Link: https://hackaday.io/project/6590-hiro-450mm-quadcopter-build
This story relates to engineering and the world because in order to make it you have to use the engineering and designing process. Even without knowing you brainstorm the project, make a prototype, fix it, and make it better. You use a bunch of the steps in order to make it. It relates to the world because drones are very popular and a common interest of many people. Youtubers often use drones to capture them in youtube videos or to create excitement in a video. Making this drone relates to life because lots of engineers are needed to make this. Mechanical engineers are used and electrical engineers. You would also need a basic engineer to design and do the basic engineering. Alot of components come in when building a drone.