Marble Music Machine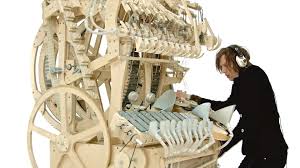 Do you guys playing any instruments? I know this guy does. He created a machine that makes music by marbles falling. Cool right?
It's mechanical engineering. When the marbles fall on to the xylophones and it vibrates and makes music.
Here's a link to the video. Enjoy!