Saudi Arabia's NEOM: The Oxagon
NEOM is Saudi Arabia's project with a whopping $500 billion dollar budget creating jobs, homes, and more. NEOM is expected to be finished with production by 2030. The project consists of 3 structures. The Line, Trojena, and the Oxagon. Today I will be going over the Oxagon, its purpose, its environmental impact, and more.
Starting off, the Oxagon will be partly on land and mostly on water. This huge structure is 7km long, which would make it the largest floating structure in the world.
A problem which would arise would be its impact on the environment, but this isn't an issue with the Oxagon. It will be using 100% clean energy which makes it environmentally-friendly.
Some of you may be asking what the purpose of this coastal city. This city serves as an industrial city (largest in the world upon completion) that powers all of NEOM.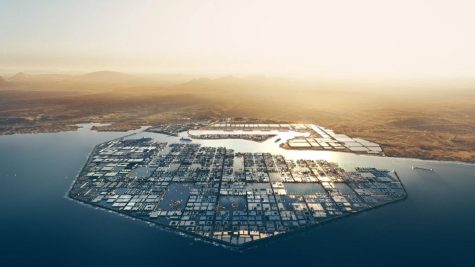 The Oxagon also has many other parts to it, having a separate area dedicated as an airport for NEOM. It will also include a port which is estimated to have 13% of the global trade going through it.
The Oxagon is estimated to have over 90,000 people living in it by 2030, while also creating over 70,000+ jobs.
In conclusion, this first part of NEOM is amazing and this is just the beginning. The question is do you think this megacity NEOM will fail or succeed?