How This New Flexible Skin-like Sensor Will Improve Robots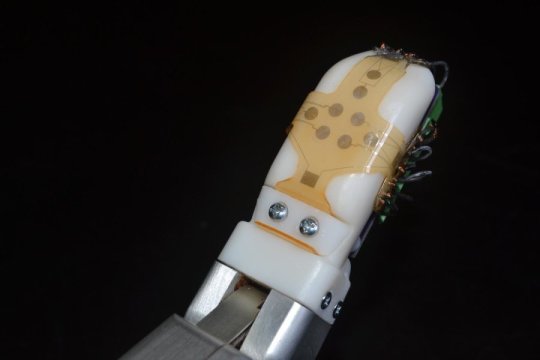 Robots designed to perform delicate operation often have the inadequate technology. The sensors on the robot cannot detect shear forces and vibration accurately, which often leads to failure. This new skin-like sensor can be stretched over any part of the robot to enhance its sense of "touch".
For the rest of the article go here
Source: University of Washington
Utilizing this technology would allow robots to consistently perform dangerous operations in the place of a human. It would increase efficiency and safety among the more risky jobs for humans. This allows robots to carry out their procedure with precision, getting favorable results more often than not.