3d Printed Drone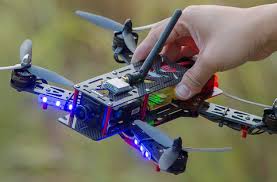 To 3d print a drone you have to first buy materials the materials are.
3 cell LiPo battery (1)
10×4.5 propeller  (4)
900kv electric motor (4)
M5 Nuts and bolts (16 each)
20A ESC (4)
NAZA M LITE Flight Controller (1)
Transmitter & Receiver (1)
Power Distribution Board (1)
3.5mm Bullet Connectors (1 Pack)
Shrink Wrap (1 Pack)
Zip Ties (1 Pack)
After you have your materials start 3d printing and once you get your pieces attach them together and then you have a drone. Then your have a well engineered drone!